Electric Vehicle Charging Installations
(Supplies for Electric Vehicles)
I.S. 10101/ET 101 & BS 7671 EVSE Installations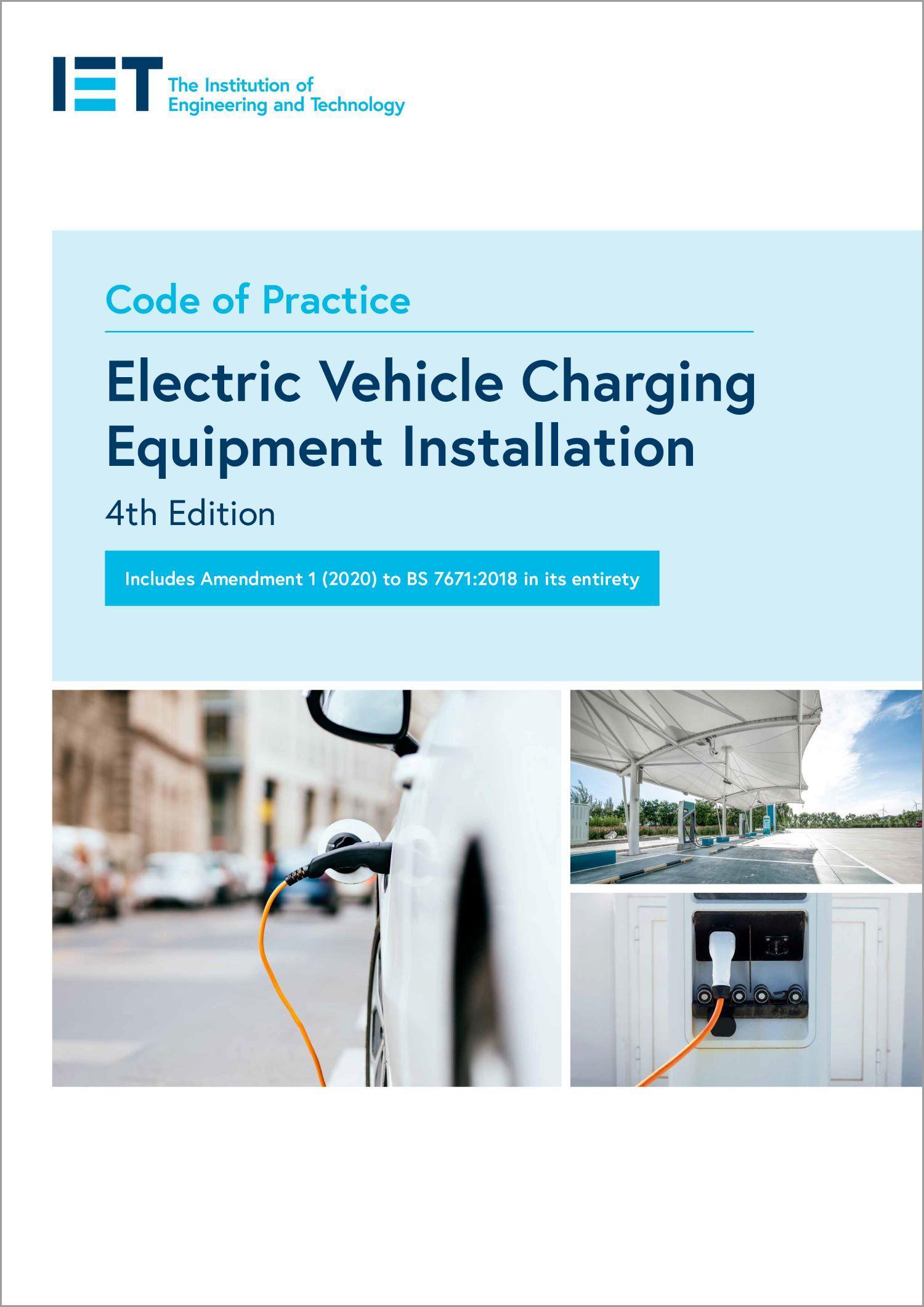 Walsh Electrical Services supply and install Electric Vehicle Supply Equipment (EVSE), i.e. electric vehicle charging points and other necessary aspects of the electrical installation. We will also notify the DNO/DSO where required, and provide certification and risk assessments as required. Installations are carried out strictly in accordance with Irish Standard 10101 (or ET 101), or British Standard 7671 and also the IET Code of Practice for Electric Vehicle Charging Equipment Installation (4th Edition).
We can also provide Dynamic Load Management (DLM) – sometimes referred to as either Automatic Load Management or Active Load Management (ALM) – and load balancing solutions where required. This load balancing technology will ensure that any electric vehicle (EV) charging station shall not exceed a safe load for your installation, nor shall it risk rupturing the DNO/DSO supply fuse. This load control is also important where heavy loads such as an electric shower or heat pumps are in use during charging of an EV such as an electric car or electric van. For chargepoints which are not compatible with these we can provide priority or non-priority changeover units.
Any extension, addition or alteration to the existing installation must comply with the Rules (I.S. 10101/ET 101) or Regulations (BS 7671) as appropriate. Furthermore the new work must not impair the safety of the existing installation, nor may the new installation be impaired by the existing installation. The rating and condition of existing equipment must also be adequate for the altered circumstances. Earthing, neutralising and bonding arrangements also must be adequate. Meter tails must be of sufficient cross-sectional area (and must comply with the ESB's or NIE's requirements). Should this not be the case then remedial works to the installation will be required before the EVSE installation can take place, and at additional cost. (These works are ineligible for SEAI grant support.) For this reason we will attempt to survey the installation as best as possible in advance of installation. We may request photographs to this end if a site visit is impracticable.
Both single phase (up to 7.4kW) and three-phase (up to 22kW) installations are expertly covered, with both Type 2 and Type 1 equipment catered for. (N.B. Three-phase charging is only possible with a Type 2 connector, and not with Type 1.) Both tethered and untethered chargepoints are available.
SEAI EV Home Charger Grant & Accelerated Capital Allowance (ACA)
Domestic installations within the 26-Counties may qualify for a €600 grant towards the equipment and installation costs from the Sustainable Energy Authority of Ireland (SEAI). Click here for information about the SEAI home charger grant. You will receive the RECI (Safe Electric) Completion Certificate for the works along with the Test Record Sheet, and these will also be forwarded to RECI. This will be verified by the SEAI.
On the other hand businesses within the State may be eligible to avail of the Accelerated Capital Allowance (ACA) tax incentive. If you are still unsure as to whether you qualify then you should seek assistance from your taxation adviser or from the Office of the Revenue Commissioners.
OLEV Electric Vehicle Homecharge Scheme (EVHS) & Workplace Charging Scheme (WCS)
Walsh Electrical Services are also an Office for Low Emission Vehicles (OLEV) – also known as the Office for Zero Emission Vehicles (OZEV) – Authorised Installer for the UK Government's Electric Vehicle Homecharge Scheme (EVHS) and Workplace Charging Scheme (WCS). We are authorised to install eligible equipment including that manufactured by EO Charging, GARO and Wallbox under these schemes.by OLEV. You will also receive an NICEIC or ECA Electrical Installation Certificate for the works.
EVHS enables a household to claim a 75% grant towards a charge point installation, capped at £350. A second chargepoint can be claimed so long as you can evidence keepership of two eligible EVs.
WCS enables a company to claim a 75% grant towards each charge point installation, capped at £350 per chargepoint socket, and for a maximum of 40 units. These can be installed across multiple sites.
We cover Derry; Donegal (including Buncrana and other parts of Inishowen, along with Letterkenny and the rest of the county); the wider North-West of Ireland (e.g. Sligo and Leitrim), and elsewhere in the country.